Quite frankly, many of us do not have gobs of money to be throwing at our outside spaces. Even if we do, Sometimes we are just looking for something a little simpler. So I have decided to make this post about deck and patio designs that are a little more laid back.
Salvaged Items
Let us start out with probably the most important component on our patio, comfortable seating. It is not hard to find some unique seating for these designs. A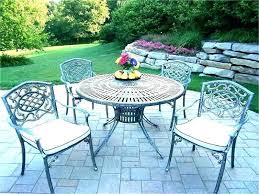 trip to local flea markets could turn up treasure troves of options for us. Just look for the unusual, it may serve well in creating a focal point for you to work with.
Old metal furniture works very well in lending itself to these designs. It is also usually very easy to bring back old pieces of this type of furniture to its former glory with just a little elbow grease.
Older wood furniture can also be brought back to life without too much effort. An old picnic table and bench type seating can be revived with a few well-placed pillows and spruced up some with a few decorator items, like vases and plants.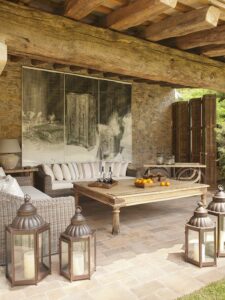 Wicker seating goes well with old coffee tables and such. Look around for these type of items that might compliment your wicker at yard sales and flea markets. This type of design making use of indoor pieces should be under some type of sheltered spot on your patio.
You may come across old concrete or metal plant pots on your excursions to yard sales and flea markets. These can be excellent finds that fit in with a rustic design perfectly.
Create Our Own Simplicity
You can also furnish your patio in rustic fashion with some of your own creations. Some of the concrete blocks used for landscaping today are very basic. With a little creativity you can create unique and warm items for getting the most use out of your patio. This pic of a simple seating area using block and old plank is a good example.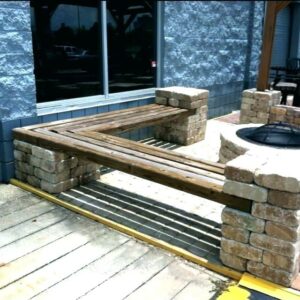 There are all sorts of ideas out there for using pallets to create useful items. This could also work on your patio. Check around some of the internet usuals for ideas on using pallets to create furniture and fixtures for your patio like seating, bars and more.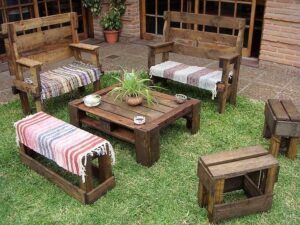 If you have a little masonry ability, the amount of available materials and unique uses are endless for outdoor designs. A simple bar or fire pit is not out of the range of a handy do it yourselfer.
Swings and Hammocks
Here is a way to add some fun and comfort to your outdoor area. Swings are common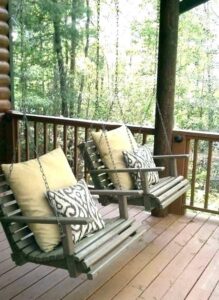 on covered decks but don't count them out for use on your patio. Take advantage of nearby large trees to add a swing to your space. Some of these items can be purchased hung from a ready-made framework in different styles of design.
A hammock can be a delightful spot for a Sunday afternoon snooze. But don't be afraid to use one just because you do not feel you would make use of it. A hammock can be used near your garden or patio to create an inexpensive focal point for which there are many design ideas.
Plants
Another simple way to bring a little natural beauty to your patio or deck is with plants. By arranging potted plants in and about your patio, placing them among your unique features you create a very inviting atmosphere. Maybe arrange some plants in their interesting pots on and around a piece of the salvaged metal furniture which you have brought back to life.
The same holds true here as for making use of concrete blocks. It is not too difficult to make planting areas about your patio using the many styles of concrete retaining wall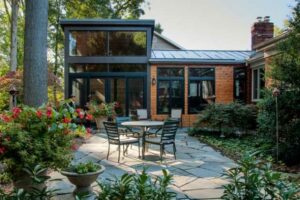 blocks that are available to you. A visit to your local mason supply may also turn up some flat stones which are also useful for this kind of project. Make planters and place potted plants nearby in their unusual pots to create attractive patio accents.
Keep an eye out on your visits to yard sales and such for unusual items that can be used for creating interesting focal points for your planting arrangements. Old wooden barrels, wheels and such can look really great in these plant settings.
Accessorize
There is wealth of things out there just waiting to land on your patio or deck and be just the final touch it may need. Old lanterns, farm items and tools make for interesting features. It is also to easy to insert simple home made craft items to achieve the welcoming, warm effect we are looking for.
A tool from times long ago with their weathered and worn looks adds a warm feel to our design. That is why these items work so great in being used as focal points in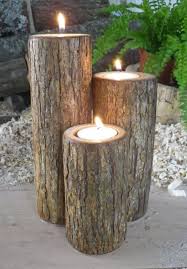 garden and other outdoor display items.
Creating an inviting environment with our deck and patio designs will make you want to be there more often enjoying the relaxing, healthy, outdoor benefits we crave.
Enjoy Yourself
I guess the operative word here is simple. Do not over complicate this. You just want to make a spot where you can retreat to, at times, with your favorite beverage and relax. Finding things we enjoy to look at and be around should not be a task. It should be something we look forward to and enjoy.
When you are looking for things to use in your space make it a point to enjoy what you are doing. Enjoy the journey and the rest will come naturally. We are all looking for the same thing, just a little break now and then from the hectic paces of our lives.
Make this a space of no anxiety, a place to retreat to when we need it most.
Thanks for taking the time from your busy schedules to take a look at my post. I would greatly look forward to any comments or questions you may have.
Rick